Effective co-operation with specific professionals creates a key to success in any kind of business. This principle also applies in the field of internet and web services making communication among businesses and their customers easier and helping them to sale more products and services in online environment. Many professionals from marketing agency ui42 and travel agency FIRO-tour pulled together and this co-operation already lasts almost eight years. This success story has also brought many impressive results to both participants contained below.

From the Past to the Present
The very first challenge to modify FIRO-tour web site was set on 7th September 2009 and contained special request for preparation of graphic proposal for the company web page. As of this date, it has started a successful story between professionals from ui42 and FIRO-tour. Since that time, our colleagues from ui42 has realised more than 12 000 requests.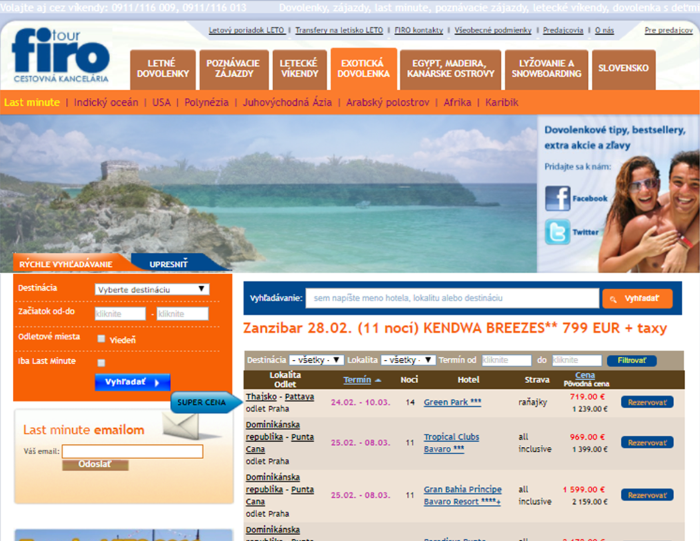 Technologies all around the world are quickly developing and thus we have to follow changing market trends. This outlined approach also led to launch of the Premium web site representing ideal solution for those FIRO-tour clients, who preferred exclusive holiday destinations or tailored holidays. This page was launched in the year 2013 and offers premium services also today.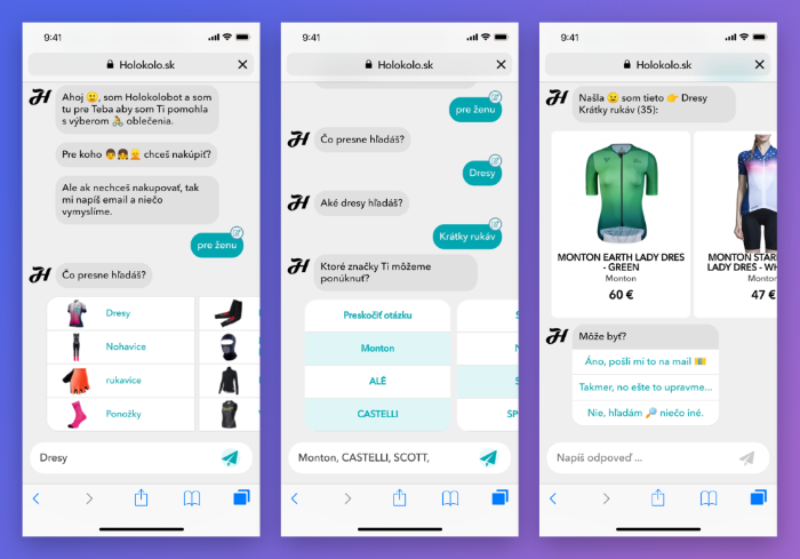 It is also very important to mention that all the above-mentioned sites are built on upgraded CMS BUXUS proposed and programmed by our professionals in ui42. At the same time, it is also interesting to note that sole development of the FIRO-tour web site has begun with the version no. 5.2.0., whereby in the present we work with the version no. 6.5.0. This fact definitely confirms a big progress and long historical development of the system BUXUS that continues further. Current FIRO-tour web page www.firotour.sk went through a major redesign in the previous year after user testing by eye tracking.
Impressive Results in Numbers
Launch of the above-mentioned redesign last year has brought us first results during summer months (July-August) of that year, when loading of the company web site improved by fantastic 34.5 %.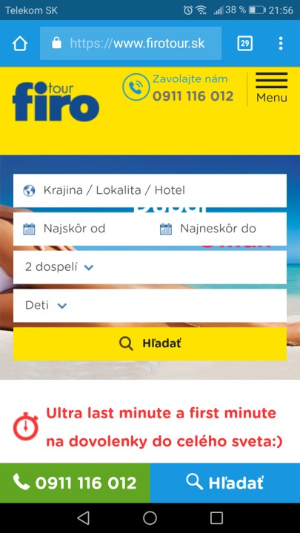 However, this great success was followed by other impressive data, too. Visit rate of the company web site grew by 35 % and a number of unique users visiting the page was also higher. It raised by 31 %. In this regard, it is also interesting to add that in each individual case was taken into account only one visit of the page. Number of web pages seen by users also raised, namely by 50 %. Highly responsive web finally brought to travel agency FIRO-tour interesting increase of its sales also through mobile devices that increased by 38 %.
Our successful and effective co-operation also contains many other impressive projects including import of learning and skiing trips as well as other holiday trips to various destinations from other Slovak, Czech and Austrian travel agencies.
Undoubted success brought us also other projects including micro pages Školské prázdniny offering various types of trips reflecting individual terms of school holidays. By one click may be selected all available trips in respective terms of school holidays. This tool significantly saves time of users that would be otherwise spent by a long and demanding search.
We are always improving our services. This concept also includes extension of payment tools offered to our clients. They can now use the following payment gateways: Cardpay, Sporopay and CSOBpay. Online marketing is an efficient way of promoting our businesses. There are many tools and various techniques that bring us requested development. Building a successful social media strategy is also highly effective tool that helps grow our business online. Our successful co-operation with travel agency FIRO-tour thus continues also in this field. We helped them to launch their Facebook fan page as well as holiday blogs on their web page.
Simultaneously, we would like to emphasise our long-term know-how in the field of PPC advertising. We co-operate with FIRO-tour professionals also in this area for many years. This unique form of effective co-operation is interesting mainly because of an included provision model offering us provisions from individual trips. This model is also characterized by a freedom of budget creation and advertising credit. The main benefit of this form of co-operation represents the fact that we are highly motivated to prepare respective campaigns in a way that brings our clients real turnover. In the travel segment, it is also usual that from the first contact with a respective trip, its selection, reservation and a final payment, may pass several months. This fact force us to use advanced analytics during the whole cycle. Ultimately, we have to match actually realised trips with a number of non-binding orders. The whole process may seem complicated. In fact, our system of autonomy enable us to quickly react on new trends, examine new advertising formats and transfer resources to places with a biggest potential.
Short Balance and Future Challenges
Numbers are undoubtedly important. Thus, we are going to pay them some more attention. Going back to current web page of the FIRO-tour, it has reported interesting results not only in comparison with its predecessor. The following short summary reveal an interesting view on year-over-year comparison of some other key data:
overall number of visits on we page grew by 35 %,
overall number of orders increased by unbelievable 140 %,
overall turnover grew by 100 %,
conversation rate as one of the most important indicators of performance in online marketing, raised by fantastic 80 %!,
loading time decreased by 30 %,
number of satisfied customers raised by 11 % and pages per session grew by 22 %,
finally, another brilliant result – number of orders realised through mobile devices raised by 200 %.
Marcel Siekel, CEO FITO-tour: Long-term co-operation with ui42 is brilliant. We are glad that we have so skilful, flexible and reliable partner in this important online area offering highly professional services.
We are pleased to announce all the above-mentioned numbers that give us motivation to other projects. Out future plans include also extension of sales in travel segment, mainly in regard of trips from other travel agencies. We also anticipate that new services enable our clients comfortable online ordering of holiday trips offered by other travel agencies on the FIRO-tour web page as well as other challenges. Our main goal is always satisfied customer.
Interested in more information? Feel free to contact us!