ONE
STOP
SHOP
not only in e-commerce
Everything for your online business under one roof.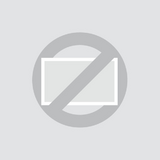 They handled the migration to the new website excellently
"We would like to thank our colleagues from ui42 who did an excellent job in migrating to the new Feedo website, not only from a technical SEO perspective. Lazy loading, next-gen image loading, removal of old code, and a well-executed URL address migration are just fragments that manifest primarily through improved conversion rates. Thanks to these enhancements, since the launch of the new website, we have been receiving commendable feedback from our colleagues and customers."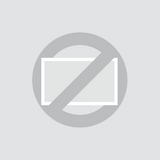 Podarilo sa nám vybudovať špičkový e-shop a e-commerce projekt
"We've been cooperating with ui42 on developing our e-shop since 2018. After successful years, we decided to cooperate on marketing and it looks like a good decision, as all the key factors significantly improved. Guys from ui42 are always willing to meet our requirements and we can agree on an ideal solution for our company."

The testing did exactly what we expected
Thanks to the usability testing, we could observe the actual behaviour of our customers using our Business24 service. The results of this observation disproved some and proved other assumptions we held regarding how much real users understand our service. The testing met all our requirements. We gained priceless insights into how to design our service to make it as intuitive as possible and how to tailor it to our customers' needs. ui42, thanks for this wonderful cooperation.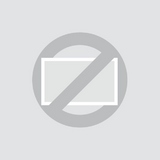 We wanted to have the new website firmly in our hands
"We are glad that we chose a company that helped us with defining and designing our new website. We look forward to any further cooperation with ui42."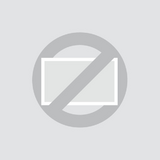 Proactivity, independence, and professionalism
"Working on UX with ui42 exceeded our expectations. Proactivity, independence, and professionalism were part of the whole collaboration, which is why we warmly recommend cooperation with Dušan Vereš's team."
At ui42, they can swiftly react to ever changing needs of customers
"Very few externer partners would be able to keep up with growth Dedoles has been experiencing since the previous year. Fortunately for us, ui42 have been able to face this pace and swiftly react to ever changing needs of customers. Also thanks to our cooperation is our website - which is the key to our revenue - the most stable of our IT components."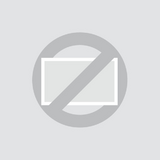 We encountered high professionalism
"In cooperation with ui42, there was maximum satisfaction in our team. We encountered high professionalism, a willingness to consult every detail and a very proactive approach. We also want to highlight the excellent work in the development of the website itself, a problem-free e-shop and an interesting design. The satisfaction is also reflected in with our customers, who find our website simple and clear, and that's of primary importance to us."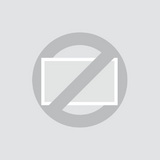 Trouble-free operation is granted
"Our long-term cooperation gained momentum in 2014, when we decided to deal with the sale and distribution of our books in Slovakia exclusively through our own website. From our side, there was a request for a visual redesign and for the realization of B2C and B2B orders in real time - in an online connection with our warehouse system. Step by step we got to where we are today, and we take trouble-free operation for granted."
Services of ui42 and its employees are at a very high professional level
"When choosing a UX/UI service supplier, we made a selection process. We chose the ui42 company from several companies because of their comprehensive offer, the possibility of additional services and quality references from their long professional work in the field. During my more than 20 years of work in the online business, I can I can safely say that the services of ui42 and its employees are at a very high professional level, even on a global scale."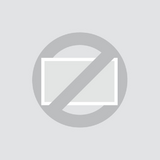 That´s when we decided that we want this partner
"I remember the first call I had with Andrej (Andrej Kajan, CEO ui42) where he said: 'Guys, we're not just going to build an e-shop for you, but we're also becoming your business partners,' and that´s when we decided that we want this partner."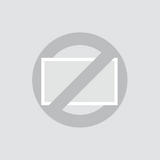 Promptne reagovať a následne aplikovať na web naše nápady a požiadavky
"Pri rozširovaní pôsobenia našej spoločnosti ags 92, s.r.o. vznikla potreba nájsť webovú agentúru schopnú promptne reagovať a následne aplikovať na web naše nápady a požiadavky. Vďaka spolupráci s ui42 a ich flexibilnému redakčnému systému CMS Buxus sa nám podarilo rozbehnúť responzívny web, následne personalizovaný vernostný program Spokojná mamička i B2B weby pre slovenské a české veľkoobchodné oddelenia spoločnosti."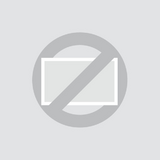 Professional and pro-client individual solutions
"Holokolo was created as a response to successful business growth and requirements for diversity and we were looking for a partner with the ability to support multiple eshops with only one back-end. ui42 proved to be the right choice. Cooperation with ui42 allows us to utilise all the perks of this synergy where we can implement different solutions to individual eshops while keeping only one platform - all with their top professional and pro-client approach."
We found everything we were looking for under one roof at ui42
"The start of our company's international growth is what made us look for new technological solutions which would meet our complex requirements and assist us with our business's daily growth using PPC and Facebook campaigns. We found everything we were looking for under one roof at ui42. They are always willing to go the extra mile to make sure each of our individual requirements have been met with a proactive approach."
Let's talk business together
Petra Klemová

Sales & Marketing Specialist
Our agency adheres to the rules and principles of
Fair Tender
.