ONE
STOP
SHOP
not only in e-commerce
Everything for your online business under one roof.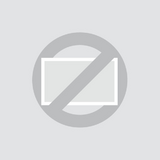 They handled the migration to the new website excellently
"We would like to thank our colleagues from ui42 for their excellent handling of the migration to the new Feedo website, and that's not just from the perspective of technical SEO. Lazy load, next gen image loading, deleting old code, and the excellent handling of URL migration, are just a few of the things that are mainly reflected in the improvement of conversion rates, and thanks to which we have been hearing positive feedback from our colleagues and customers since the launch of the new website."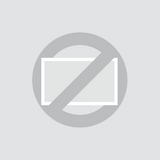 We have successfully built a top-notch e-shop and e-commerce project
"We have been working with ui42 since 2018. During this time, we have managed to build a top-notch e-shop and e-commerce project Najšport. As soon as they took over marketing, all key factors - traffic and turnover - improved significantly. The colleagues from ui42 are always willing to meet our requirements and we can agree on the ideal solution for our company."

The testing did exactly what we expected
"Thanks to usability testing, we were able to see the real behavior of our customers live when using our Business24 service. We confirmed or disproved some of our assumptions about how real users actually understand our service. The testing met exactly what we expected. We gained valuable insights on how to design our service so that it is as intuitive as possible and best meets the needs of our customers. Thank you ui42 for the excellent cooperation."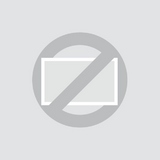 We wanted to have the new website firmly in our hands
"We wanted to show that PSS is changing on the website as well. And not just through cosmetic changes or a change of website design. We wanted to have the new website firmly in our strategic hands and use it as a full-fledged and measurable sales channel. We are glad that we selected a company that helped us in this difficult task through a competitive process. We are looking forward to the new website and to continuing our cooperation with ui42."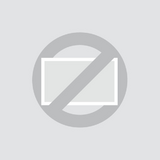 Proactivity, independence, and professionalism
"The work on UX with ui42 exceeded our expectations. Proactivity, independence, and professionalism were part of the entire collaboration, so I highly recommend working with the Dušan Vereš team for NORTHFINDER."
At ui42, they can swiftly react to ever changing needs of customers
"Only a few external partners can fully keep up with the rapid growth that Dedoles has faced since the beginning of last year. Fortunately, ui42 is one of those who can handle this pace and can adapt to often rapidly changing needs. Thanks to this collaboration, the website, which is a key source of turnover, is the most stable element in our IT area."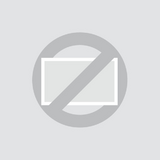 We encountered high professionalism
"In our collaboration with ui42, there was maximum satisfaction in our team. We met with high professionalism, the willingness to consult every detail, and a very proactive approach. We also want to highlight the excellent work on the actual web development, the trouble-free e-shop, and the interesting design. Satisfaction is also reflected in our customers, who consider our website to be simple and clear, which is paramount for us."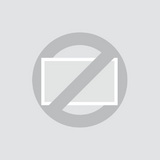 Trouble-free operation is granted
"Our long-term collaboration gained momentum in 2014 when we decided to solve the sale and distribution of our books exclusively through our own website in Slovakia. From our side, the request was to redesign the visuals and to implement B2C and B2B orders in real time - in online connection with our warehouse system. Gradually, we have gradually reached where we are today, and we take trouble-free operation for granted."
Services of ui42 and its employees are at a very high professional level
"When choosing a UX/UI service provider, we conducted a competitive process. We selected the ui42 company from several companies for their comprehensive offer, the possibility of additional services, and quality references from their long professional work in the field. During my more than 20 years of work in the online business, I can safely say that the services of the ui42 company and its employees are at a very high professional level, even on a global scale."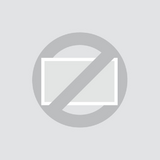 Right then and there we knew we wanted this partner
"I remember when I called ui42 for the first time and Aďo (Andrej Kajan, CEO of ui42) said: "Guys, we won't just build you an e-shop, we're becoming your business partners." And right then and there we knew we wanted this partner."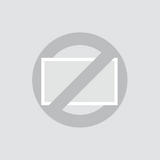 Promptly respond to our ideas and requirements and then implement them on the web
"As our company ags 92, s.r.o. expanded, we needed to find a web agency that could promptly respond to our ideas and requirements and then implement them on the web. Thanks to our collaboration with ui42 and their flexible CMS Buxus content management system, we were able to launch a responsive website, followed by a personalized loyalty program called Spokojná mamička (Happy Mom) and B2B websites for the company's Slovak and Czech wholesale departments."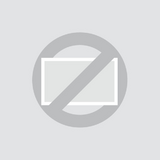 Always professional and client-oriented
"Holokolo was created in response to the successful business development and the demand for diversity. Therefore, we were looking for a partner who could cover several e-shops under one roof and one back-end, which we successfully achieved with ui42. We are taking advantage of all the advantages of synergy by having one platform, while ui42 does not forget about the individual solutions that both e-shops require, always professionally and client-oriented."
We found everything we were looking for under one roof at ui42
"As our company grew to an international scale, we were looking for new technological solutions that would meet our complex requirements and then be able to help us with the daily development of our business through PPC and Facebook campaigns. In ui42, we found everything under one roof. We always encounter a proactive approach and a willingness to help the client with individual requirements even beyond the scope of the assignment."
In today's dynamic e-commerce landscape, personalization has become a key differentiator for businesses seeking to capture customer attention...
Let's talk business together
Petra Klemová

Sales & Marketing Specialist
Our agency adheres to the rules and principles of
Fair Tender
.